The Community of Vilnius Calvary (LT, PL, EN, RU)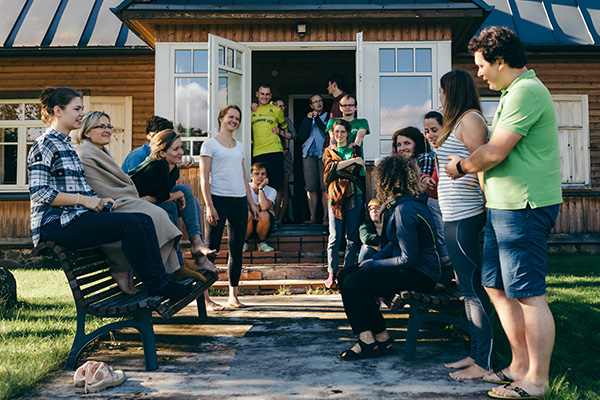 It is one of the largest parishes in the Archdiocese of Vilnius serving approximately 100,000 faithful. The parish has a wide variety of ministries, including: youth, prayer and family community groups, "Caritas", Alcoholics Anonymous, Secular Franciscans Order (O.F.S.) and a worship group – "Hills". The Discovery of the Holy Cross Church is a part of one of the largest Ways of the Cross in Europe. Constructed in the 17th century, Vilnius Way of the Cross was built to match the topography and actual distances in Jerusalem at the time of Jesus. For that reason, Vilnius Calvary is called "The City of Jerusalem". A Holy Cross relic is venerated at this Church. It is the primary location for Pentecost celebrations in the Archdiocese of Vilnius.
Volunteer opportunities:
Participate in activities with "Caritas" children on Fridays at 16:00 hours (summer time) and at 17:00 hours (winter time);
Join the church community and volunteer at the social support center "Bethany";
Volunteer during the Pentecost Indulgence Feast;
Volunteer during community youth meetings;
Assist with family meetings;
Since 2003, Vilnius Secular Franciscans (O.F.S.) join in prayer with the Franciscan Brothers of the Holy Land (Jerusalem) as they walk the Way of the Cross – Via Dolorosa, to reflect on the Suffering of Jesus Christ. This prayer service is held on every first Friday during summer months and starts at 15:00 hours at Vilnius Calvary Mary of Sorrows Station of the Cross.
Darbo dienomis 11.00-19.00 val. darbo dienomis; kartais šeštadieniais.
Tel.: +37068464782 (youth representative)
info@vilniauskalvarijos.lt