Vilnius Pilgrim Center. What and Who.
The mission of the Vilnius Center for Pilgrims is to help pilgrims discover Vilnius as the City of Mercy and experience their pilgrimage as a journey of mercy.
The Vilnius Center for Pilgrims provides:
information about pilgrimage opportunities available within the Archdiocese of Vilnius;
assistance and guidance in planning pilgrimage tours;
the necessary social, spiritual, and material infrastructure to ensure that Vilnius becomes a pilgrimage city notable for its hospitality and richness and depth of spiritual experience.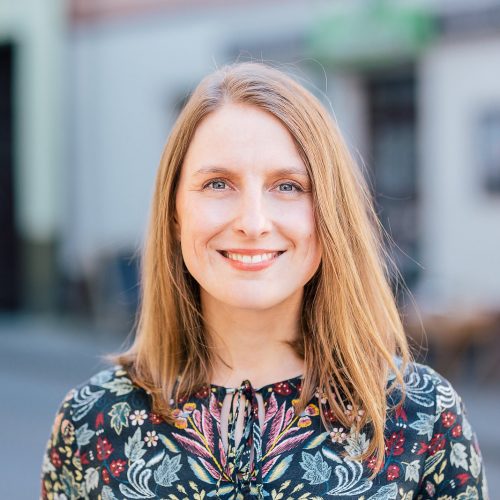 Vilnius has always been my dream city. Whether I was wandering around my small home town or the seaside streets of San Francisco, I always longed to return to Vilnius. This city's fascinating history can still be felt in the narrow and twisting streets of the Vilnius Old Town. The freedom and creativity of the people here. The church towers amidst the city's woods and atop its hills. The early morning mists and golden sunsets worthy of the best painter's brush or photographer's lens. The four seasons that make the city always different and exciting. That hill of roses in Užupis reminds me of Rome, while the Orthodox church by the Gate of Dawn makes me think of Jerusalem. And the ability to go everywhere you need to go by bicycle… Those are my Vilnius secrets, anyway. Everyone finds their own somewhat unique personal Vilnius. And today I'm thrilled to able to present this city of my dreams to pilgrims also as the City of Mercy.
A human being is created to search for the meaning of his life, to create goals and try to reach them. A pilgrimage can help bring you closer to your goal. A person who decides to go on a pilgrimage not only comes closer to a particular church or site, but to other pilgrims as well. You can't continue without saying hello, waving your hand or sharing a smile with people you meet on your journey. A pilgrimage enables you to build relationships with others – people you know and even strangers, and that's where one finds the unexpected joy of discovery or friendship.
Moreover, pilgrimage brings a person closer to himself. There is an opportunity to discover yourself and see yourself in a new light – more authentic, simpler and more sincere, because those who might otherwise make you uncomfortable, are left behind. On a pilgrimage it is good to get tired, hungry, even dirty, because that helps you to get in touch with your humanity, to see your limits, and feel humbler. How little is needed for the pilgrim's happiness – a cup of hot tea, a safe haven from rain or dry shoes after a long day on the road! Physical discomfort and fatigue paradoxically contrast with returning inner freedom and tranquillity, when joy fills your soul and once again you realize that you haven't felt this sincere, humble, true to yourself and free for a long time.
During a pilgrimage it is important to remember the reason, which led you to it. That greater goal gives the meaning to your journey, to all your efforts, and all discomfort you might have experienced. If it were just for yourself, and not for this greater goal, you would have probably made it only to the grocery store to buy something for dinner, and would not have gone on this difficult journey. You are going on this pilgrimage because you have this longing, this desire to meet God, who purifies your heart, who loves you and is waiting for you. The true fulfilment of the pilgrimage lies in your desire to come closer to God, by strengthening your trust in Him, by immersing yourself into new surroundings and meeting people. This experience is filled with gratitude for all you see, for sun and rain, because even bad weather is instrumental in reminding you about human fragility and the never-ending guidance of God, who is always there to protect you. For me, a pilgrimage is first and foremost an approach to another person, to my true self and to God, who is loving and teaches me to trust Him.