Feast of St. Casimir. Weave, o my anxious soul, a crown of roses for Mary.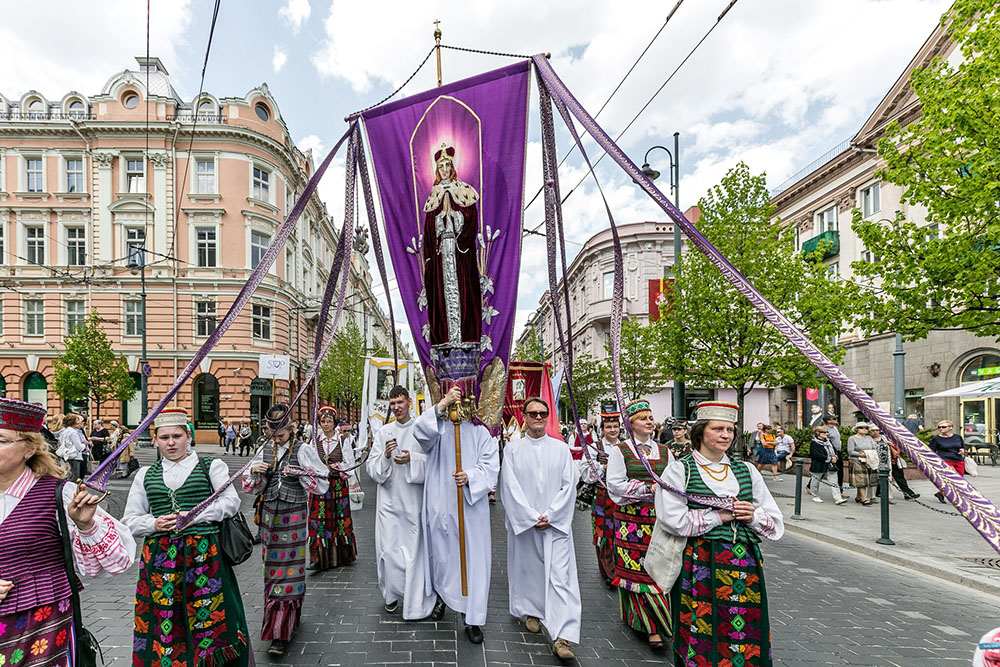 Saint Casimir was the son of Casimir IV, the Grand Duke of Lithuania and King of Poland. He has been declared a patron of Lithuania and Poland, and also of Lithuania's youth. The city of Naples and the Knights of Malta, who fought against Muslim Turks in the Mediterranean area, also consider St. Casimir their patron. And in Venezuela there is a small town named in St. Casimir's honor, as well as a church and monastery dedicated to him. Due to his prudence, justice, sensitivity and chastity, St. Casimir is presented as an example of holiness for young people.
Prince Casimir died at the age of 26, on March 4, 1484, at Grodno Castle, which belonged to the Grand Duchy of Lithuania. His parents brought his remains to Vilnius and laid them to rest in a chapel they had built for the family in Vilnius Cathedral. Shortly after his death, people began reporting the experience of miracles after praying by St. Casimir's tomb. Although the canonization process advanced successfully, the history of his actual proclamation as a saint is more complicated. Pope Leo X was set to canonize him in 1521, but unexpectedly died. It's thought that the documents of canonization went missing in 1527 during Emperor Charles V's sack of Rome. Still, 1521 is traditionally considered the date of St. Casimir's canonization, since it was known that Pope Leo X had approved his declaration as a saint and in fact had already added him to the list of saints. The only thing lacking was the ceremonial celebration. That celebration took place in 1604, in accordance with a brief issued in 1602 by Pope Clement VIII. Sources say the city of Vilnius went all out in its preparations, with poems and orations created for the occasion, images painted, sculptures carved, arcs and gateways built, and outlaying streets planted with trees. On the day canonization, a miracle is reported to have happened: heavy rain before and after the celebration completely stopped during the ceremony itself.
For more information about St. Casimir, see the Route entry on Saints of Vilnius.