Pentecost at Vilnius Calvary. Move and breathe, O Spirit.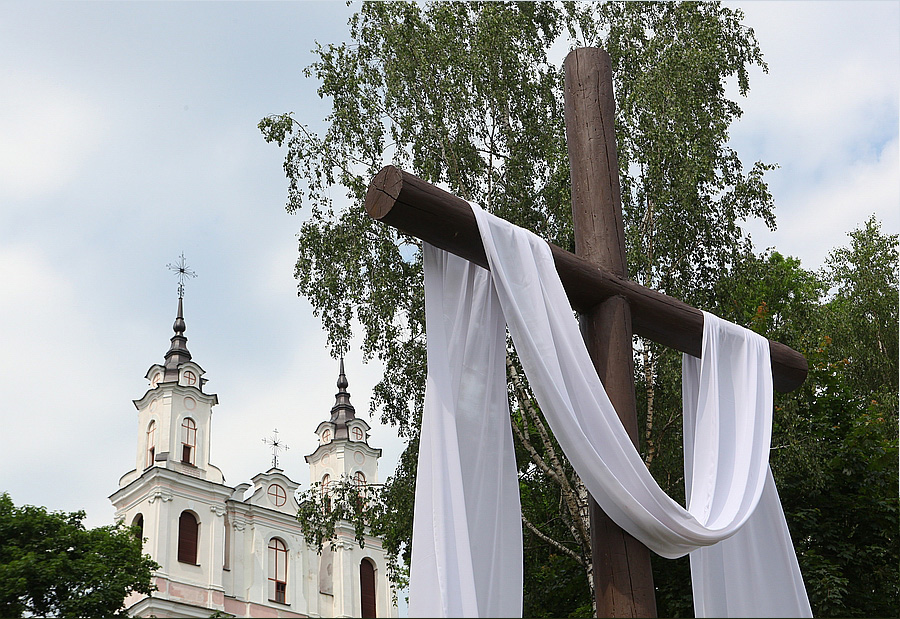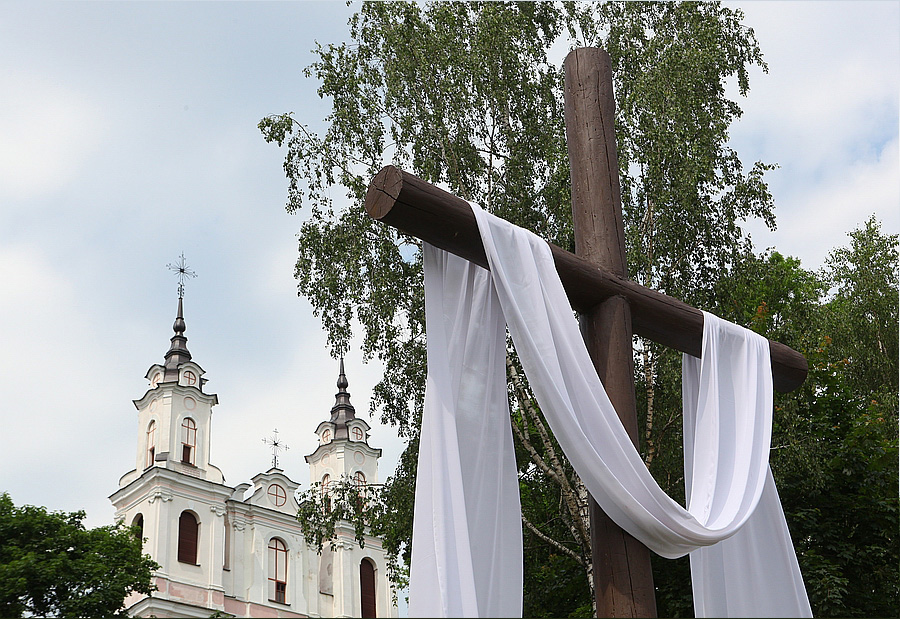 The Way of the Cross at Vilnius Calvary, which starts from the chapel of Our Lady of Sorrows beside the parking area, is organized at various times of the year: on Good Friday, during the entire week before Pentecost, and throughout the indulgence period (from the first Sunday of May to September 14) at 3 p.m. on the first Friday of each month (led by Secular Franciscans) and at 7.30 a.m. on Sundays (led by lay people).
The Vilnius Calvary Way of the Cross was officially blessed in 1669 in thanksgiving to God for victory over the Russian army, which had been devastating the region of Vilnius for several years. In 1772 the Dominicans of the Convent of the Holy Spirit with support from significant clergy and nobles built the Church of the Invention of the Holy Cross and 20 new chapels. The length of the route and the distances between the stations (measured in footsteps) were intended to copy the topography of Jerusalem, also maintaining that city's orientation with regard to the rest of the world. Only small changes were made to the ensemble up until the 20th century, with more significant damages inflicted only by Napoleon and Soviet forces. Then in 1962, by the order of the Soviet authorities, explosives were used to destroy almost all the chapels in a single night. But that did not stop believers' devotion to the sufferings of Christ. Members of secret religious orders and groups of believers continued to make the Way of the Cross. Reconstruction of the Stations of the Cross began soon after Lithuania restored its independence and was completed in 2002. The current Way of the Cross is 7 kilometers long and consists of 35 stations.
The Church of the Invention of the Holy Cross is the compositional and conceptual center of Vilnius Calvary. The high hill on which the church stands corresponds to the hill of Golgotha. The main altar, also known as the Altar of the Crucifixion, is the most important station of the Way of the Cross, dedicated as it is to the death of Our Savior on the Cross. The figure of Christ Crucified at the main altar is considered by many to be miraculous.